Oral Drugs
Practice Improvement Plans
Corporate Sponsors
view all sponsors
Advocacy
MSHO continuously contacts legislators, provides comments to policy makers and collaborates with payers on issues of concern to those delivering care to cancer patients.
Education
It is important that our members are aware of meetings, web casts, and other educational opportunities specifically designed to address the complexities of cancer care.
Complete Story

05/10/2016
Erivedge

Limited Distribution: NO X YES X (Click here)
Manufacturer Reimbursement Assistance:
Genentech Access Solutions (Click here)
Co-pay Assistance (Click here)
Genetech Patient Foundation (Click here)
If there are financial barriers to fulfilling this prescription, Genentech may be able to help.
Patient materials currently available from your sales specialist: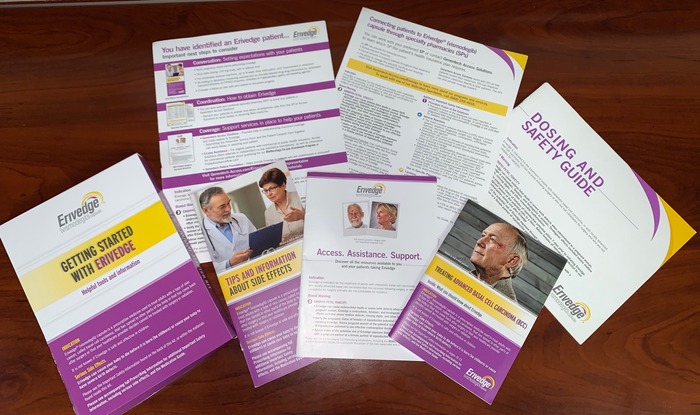 Direct to patient nurse/clinical support program:
Additional products/supplies for patients:
Professional educational materials available from your sales specialist:

The best source of updated product information is your pharmaceutical sales specialist.
To identify or connect with your specialist please contact:
Freda Jackson
jackson.freda@gene.com
248-463-0809